Born into persecution: Mimi's story
As 12-year-old Mimi walks out into the morning breeze, she greets the green hills of her homeland with a smile. She wanders over to the chicken coop to collect eggs and say good morning to her favourite chicken, Lulu.
She gently picks up the eggs that will be used for her family's Christmas lunch, and heads back inside to decorate for their celebration. Christmas is a highlight of the year for Mimi, and she can't wait to celebrate with her family and Lulu.
"We play songs and decorate the house with Christmas decorations," she says excitedly. "I take Lulu inside the house to celebrate with us."
But Mimi and her family's Christmas celebrations are tinged with the bittersweet reminder of what their faith in Jesus has cost them. Even though Mimi is only 12, she's already faced incredible persecution, simply for being born into a Christian family.
Mimi was too young to remember it clearly – she was just four years old when Islamic State extremists attacked her family's Christian village in Iraq – but her mother, Nadia, does.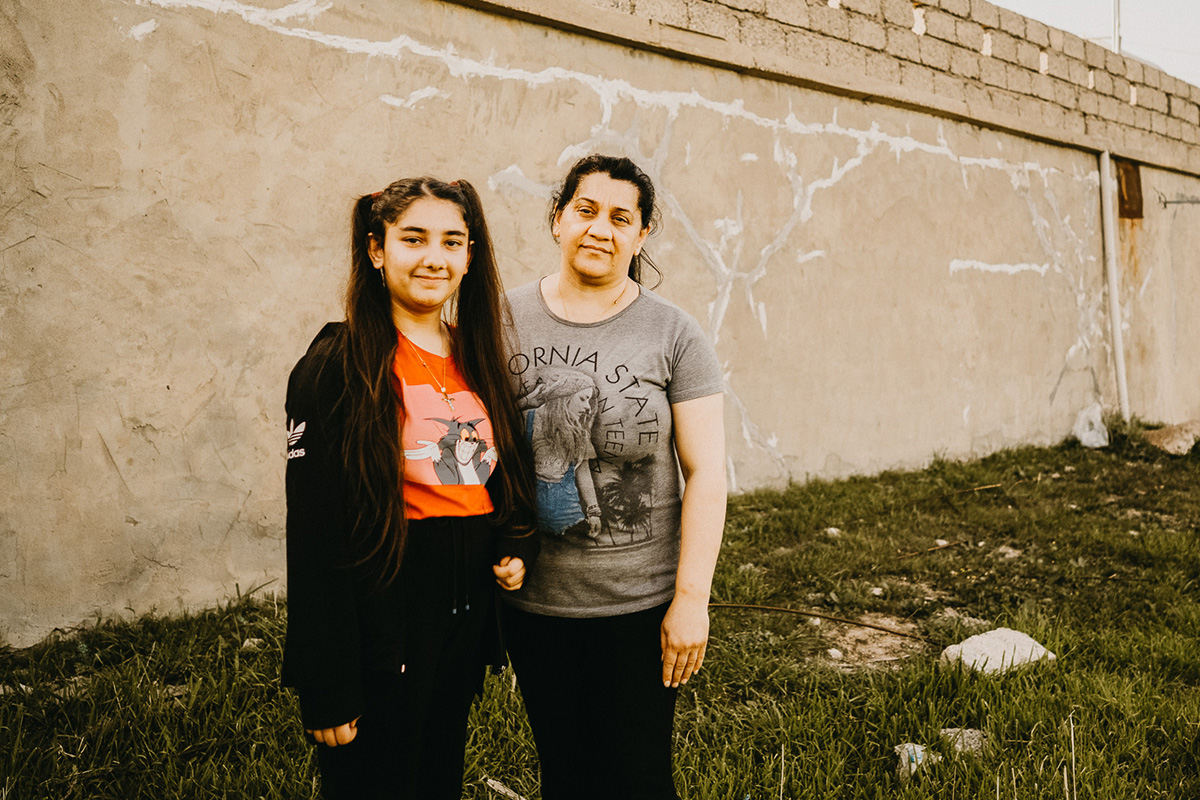 "It's been many years now and those voices are still in my ears," says Nadia.
"I think I will keep remembering that moment until I die."
In the dead of night, as the voices of the extremists came closer and closer, Mimi's family knew they couldn't stay any longer, and they prepared to flee.
"I saw them," says Nadia.
"I saw their faces, they were terrifying. They were all dressed in black, shouting. They were pushing people forward with their rifles."
While Mimi doesn't clearly remember the events of that day, she does remember one thing: the fear.
"When I woke up, I saw my grandfather and nana … and they were scared," she says.
The family fled in their car with Mimi and her sisters hidden at their mother's feet. Nadia felt helpless as her young daughters cried.
"Mimi and her sisters asked for food and water, but there was none."
Nine hours later, the family finally reached safety.
Mimi's family was one of many who were displaced when IS swept through villages in Nineveh Plains, near Mosul, in Iraq in 2014. This deliberate tactic of religious persecution was not only an attempt to destroy the Church, but it also targeted children. The young people who were forced to leave were denied a childhood in their home and culture, and their future was stolen from them.
When IS was defeated three years after Mimi's family fled their home, they returned to Ninevah Plains. But there was no work, no prospects, and no hope.
"We wanted to live in Iraq, but we saw no opportunities," says Nadia.
With heavy hearts, Mimi's family decided to leave Iraq – their home – forever.
Then Open Doors' local partner stepped in. Mimi's family were provided with a microloan to start a farm, buying sheep, goats, and chickens – including Mimi's beloved chicken Lulu.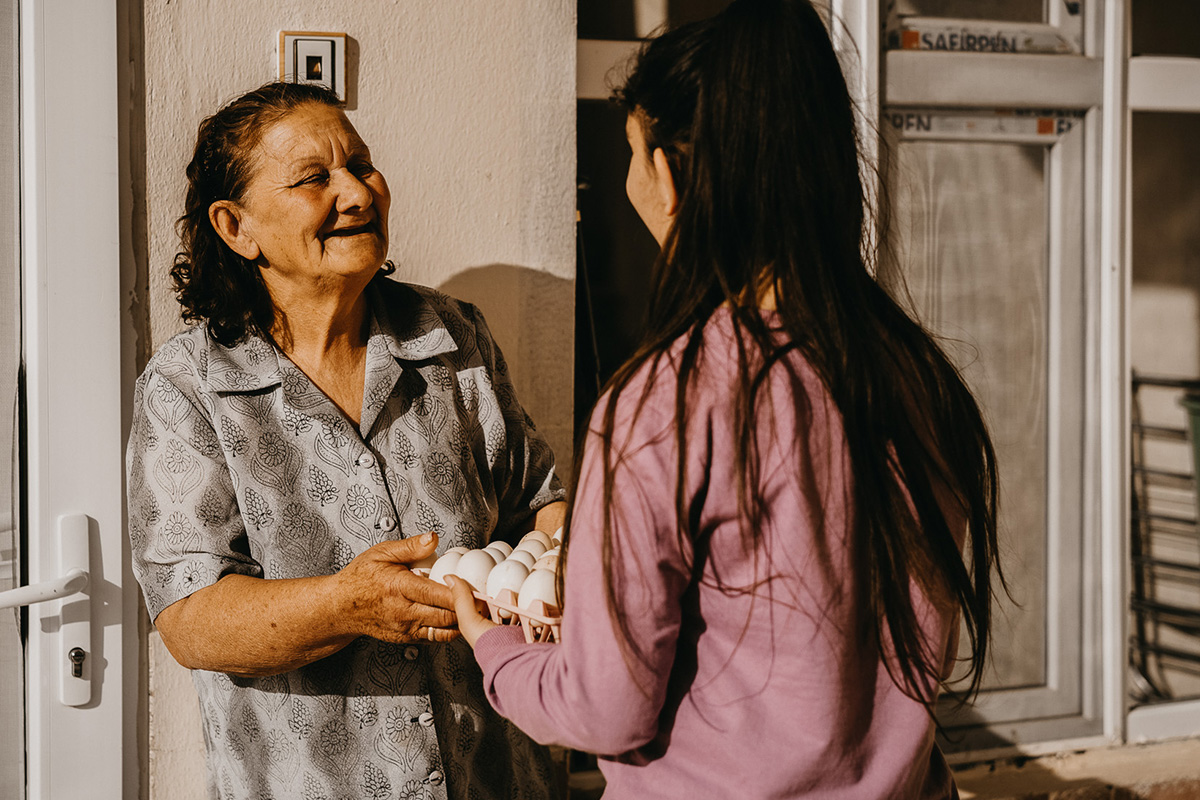 Each day Mimi often collects enough eggs to share – giving fertilised eggs away to help others raise their own chicks to provide eggs for even more families. It's all in the Christmas spirit, Mimi says, while she helps her mother decorate the house with a yellow star.
This Christmas, give a gift to help strengthen the faith of persecuted children like Mimi.
Your gift could be used for distributing Bibles, giving Christian education classes, or providing safe houses for those forced to flee their homes. It could also provide families microloans to help them stay in their homes and earn a living.
Free Christmas resource…
Download our free Christmas session outline! Grab a free Christmas session outline to use in your youth/small groups in the build up to Christmas!